The protagonist of today's story is Liu Ye, a master of delivery in the Heilongjiang-Hebei route, an old driver who has experienced a battle in the river. Master Liu is mainly responsible for the delivery of food distribution, usually running in Shandong, Hunan, Hubei and other places.
Master Liu likes to drive, and enjoys the process of driving. Master Liu said: "It is efficiency to pay attention to delivery, and it is necessary to use diamonds for this activity." Therefore, his requirements for the vehicle are also very strict.
Believe in Cummins' technical strength and choose Shaanxi Auto Cummins
There are dozens of transportation routes, and there are many kinds of heavy trucks handled by Master Liu. Now this Shaanxi Auto Cummins X3000 440 is his latest car.
Choosing Shaanxi Auto Cummins is like a god in the dark. With the changes of the times, the upgrading of heavy trucks has undergone rapid changes. In order to better meet the current transportation needs, Master Liu has the idea of ​​replacing new ones. Subsequently, in the market, he constantly heard many old customers of Shaanxi Auto Cummins praised Xi'an Cummins ISM11 for all kinds of good, horsepower, reliable and fuel-efficient. In June 2019, with the recommendation of a friend, I participated in the promotion meeting of Shaanxi Auto Cummins X3000 440 horsepower tractor. Through on-the-spot understanding and observation, I affirmed the praise of the riders and combined with their own needs and years of driving experience. Master Liu made a decisive decision. The Shaanxi Automobile Cummins X3000 440 horsepower tractor.
The crowd searched for him, and he looked back at the car but was in a dim light.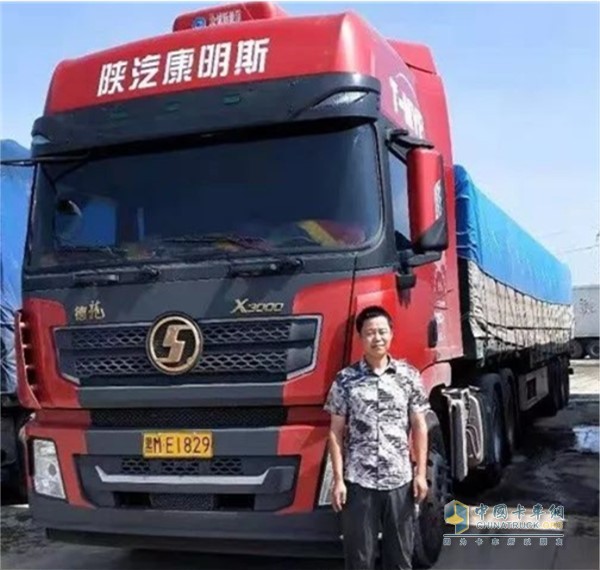 Master Liu and car Shaanxi Fan Delong X3000
Dear Shaanxi Auto Cummins
Master Liu's this Shaanxi- Chongming Cummins X3000 heavy-duty truck is equipped with Xi'an Cummins ISM11 440 engine. The vehicle is lightweight and completely new. It is specially designed for high-speed standard load. It has light weight, high quality, excellent service, lower fuel consumption and more driving. Comfortable and smarter!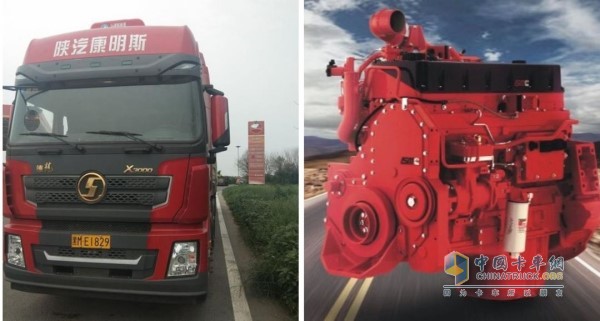 Shaanxi Auto Cummins X3000 heavy truck is equipped with Xi'an Cummins ISM11 440 engine
Choosing the right car, choosing the right engine, not only saves money, but also saves a lot of trouble and time for the customer. Master Liu chose a truck and engine that is most suitable for him. I believe that his future transportation will be wider and wider.
With Shaanxi Auto Cummins, the line of fortune straight!
Reading volume: Source: Xi'an Cummins Author: Yue Feng
Chemical Liquid Truck is widely used in the loading and transporting of Oxidizing liquid, Flammable liquid such as acid, Asphalt, Ammonium Nitrate,Milk,beer,etable oil and other corrosive, dangerous medium. The tank material of chemical liquid truck can be selected according of carbon steel, carbon steel lining plastic, stainless steel, plastic tank, aluminum tank, etc.
According to the different transport medium, the chemical liquid truck can be called, hydrochloric acid transport truck, sulfate transport truck, hydrofluoric acid transport truck, formic acid transport truck, acetic acid transport truck, hydrogen peroxide transport truck, phosphate transport truck, ammonia transport truck, sodium hydroxide solution transport truck, hydrogen potassium transport truck, sodium hypochlorite transport truck, formaldehyde transport truck, ethanol transport truck, toluene transport truck, xylene transport truck, isopropanol transport truck, dimethylamine easy transport truck, naphtha transport truck,insulation tank truck.
Chemical Liquid Truck
Chemical Liquid Truck,Chemical Tank Truck,Sulfuric Acid Tank Truck, chemical tank ISO container, insulation chemical liquid tanker,insulation tank truck
Suizhou lishen special vehicle co.,ltd , https://www.ls-truck.com