For the past 100 years, Cummins has never stopped.
On the occasion of Cummins' centennial celebration, Cummins to the United States China Series activities on July 11, 2019 came to the ancient city of Xi'an. As a company rooted in Xi'an, it is also an important joint venture company in Cummins' domestic market. In this event, Xi'an Cummins released the customer club, the X Alliance, to commemorate Cummins' centuries with the power of gathering end users. At the same time standing on the 100-year time node, Shaanxi Automobile Group and Cummins also wrote a new chapter in the event to create a beautiful future.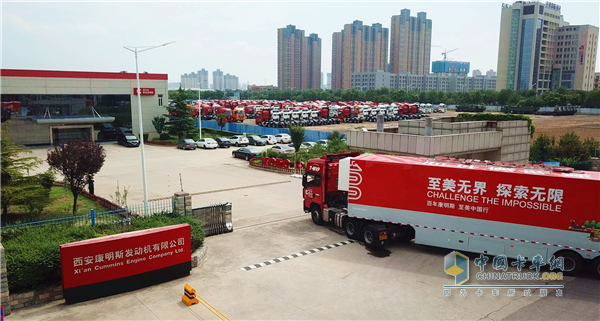 Cummins to the United States China series activities into Xi'an Cummins
"Spiritual harmony" Shaanxi Automobile and Cummins achieve a win-win situation
"Spiritual harmony" is the basis for the realization of a win-win situation for both Shaanxi and Cummins. The concept of Cummins' "Partnership with customers and commitment to customer success" is highly consistent with Shaanxi Auto's "customer-centric" philosophy. Cummins Power's vision of building a better life and Shaanxi Auto "develop together with users and work with employees" The development vision of "growth" is deeply coordinated. Based on the common vision and philosophy, Shaanxi Auto and Cummins have established a good cooperative relationship, formed a communication mechanism for mutual visits, and consolidated the consensus of development. In particular, in recent years, the two sides have conducted several high-level cooperation and mutual visits, which has enhanced the development consensus.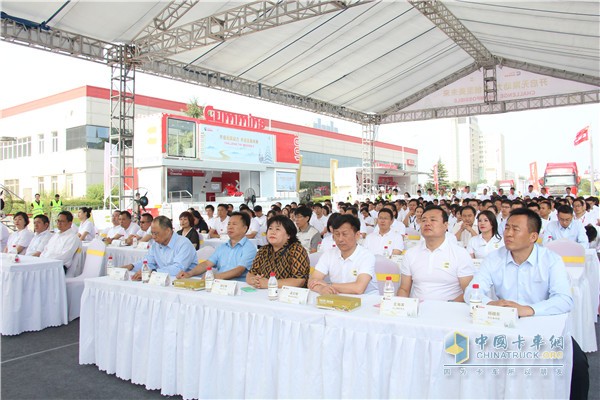 Event guests
Liu Xiaoxing, vice president of Cummins and general manager of Cummins China Engine Division, said at the scene: "Cummins has six engine joint ventures in China. Xi'an Cummins has its unique experience and performance. It shows toughness in the face of challenges and seizes market opportunities. At the time, it showed keenness and demonstrated its determination in the customer-oriented manner. From its opening in 2007 to now, Xi'an Cummins has made a difficult step forward but optimistic, and continues to expand its products in trucks, buses, construction machinery and power generation. The application in the field of the unit, through the sincere cooperation with the OEM, with superb manufacturing and excellent quality, to generate power for customers and create value."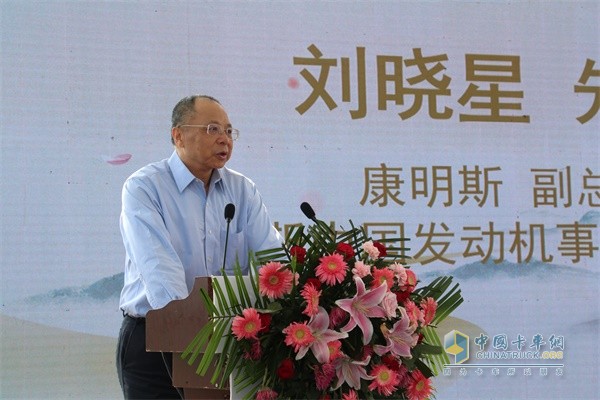 Cummins, Vice President of Cummins and General Manager of Cummins China Engine Division
Just as Cummins' success in the Chinese market depends on excellent partners, the development of Xi'an Cummins is inseparable from the support and trust of Shaanxi Auto. From product planning to vehicle matching, from market development to service support, Xi'an Cummins and Shaanxi Automobile's related business segments work seamlessly, bringing the advantages of engine and vehicle 1+1 greater than 2 to the extreme. Steam Cummins has won the recognition and trust of the majority of users.
Wang Yanhong, deputy secretary and general manager of Shaanxi Automobile Group, said: "The Xi'an Cummins engine project is a strategic project jointly developed by Shaanxi Auto and Cummins based on the consistency judgment of the heavy truck industry. Since the completion of the production, Xi'an Cummins has accumulated Shaanxi Auto Parts. Nearly 70,000 engines of various types, Shaanxi Auto Cummins products have been sold to 53 countries around the world, and overseas sales totaled more than 7,000. With the implementation of the national six emission standards, Cummins' technical advantages will be more prominent, and Shaanxi Auto and Cummins will This is an opportunity to promote the comprehensive upgrading of product technology, to create first-class comprehensive service capabilities and market support capabilities, and to create a differentiated leading edge."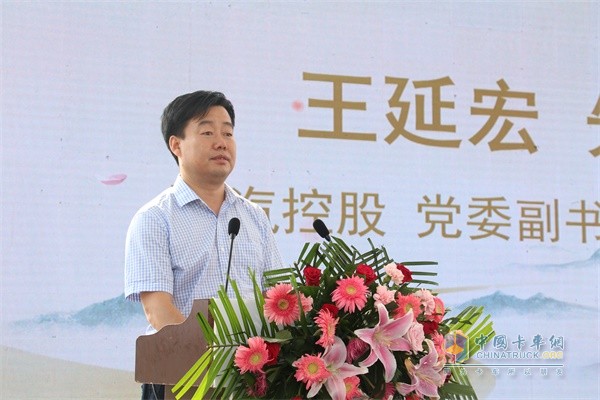 Wang Yanhong, deputy secretary and general manager of Shaanxi Automobile Holding Party Committee
After 12 years of unimpeded wind and rain, Xi'an Cummins relies on the strong strength of the parent company, with the support of partners and customers, to condense the wisdom and strength of all Xikang people, overcome the challenges of enterprise growth, and constantly surpass self-realization. breakthrough. To this end, Yang Xiaodong, general manager of Xi'an Cummins Engine Co., Ltd., expressed his gratitude to both parent companies and customers on behalf of Xi'an Cummins.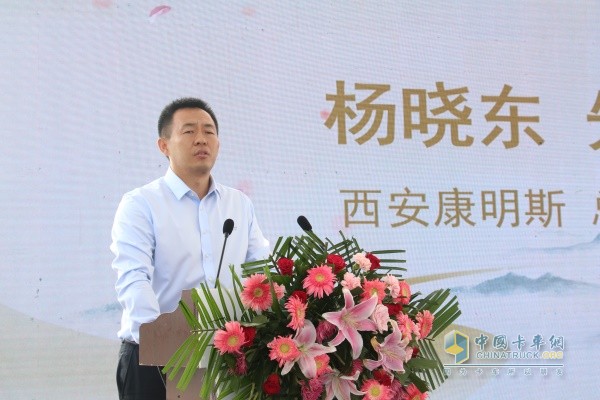 Yang Xiaodong, General Manager of Xi'an Cummins Engine Co., Ltd.
With the implementation of the National Sixth, Cummins also officially released a full range of national six core technologies. In the era of the sixth year of the country, Cummins is confident to fully meet the diversified needs of Shaanxi Heavy Truck and Shaanxi Automobile Commercial Vehicles with a broad product line of the National Sixth. The Sixth era is also an important node for Xi'an Cummins products and company operations upgrades. Xi'an Cummins will enter the sixth era with a more competitive power solution, together with OEMs and end users, to create value for users with digital and intelligent full lifecycle support capabilities.
In the future, according to the strategic plan of Shaanxi Automobile, the cooperation and development with Cummins will be further strengthened on the basis of Xi'an Cummins. As the shareholder and largest customer of Xi'an Cummins, Shaanxi Auto has always been the driving force behind the development of Xi'an Cummins. With the early implementation of the national six emission standards, Cummins' technical advantages will be more prominent. Shaanxi Auto and Xi'an Cummins will take this opportunity to promote the comprehensive upgrading of product technology, create first-class comprehensive service capabilities and market development capabilities, and comprehensively create differentiation. Leading edge, achieving win-win cooperation and creating a beautiful future.
Close to each other, customer club - X Alliance established
For a long time, Xi'an Cummins has always been "becoming the most trusted partner of customers" as its creed, and is committed to providing customers with quality products and services. The X-Link, the customer club established this time, is the most powerful proof.
China Truck Network reporter learned on the spot that Xi'an Cummins Customer Club-X Alliance will form a people-oriented and distinctive service value chain by customizing customer care, upgrading customer experience, customer relationship management and customer value operation, from humanistic care to The transition and transformation of value creation. Xi'an Cummins will also establish a long-term partnership of mutual trust and mutual trust with customers through X Alliance, so that customers can feel more care, enjoy more services and gain more value.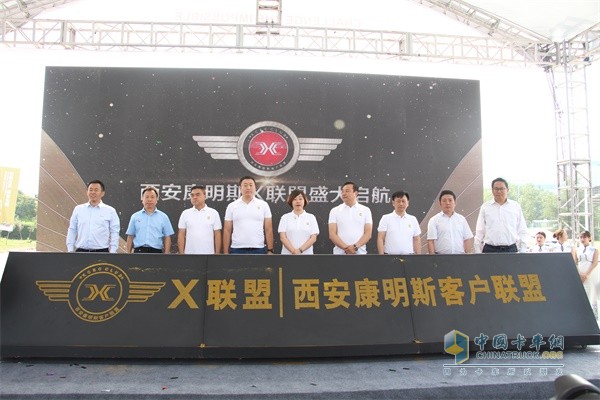 Xi'an Cummins Customer Club - X Alliance was established
In addition, the X-Link logo released this time is also worth mentioning. The "X" in the X Alliance consists of 4C, which represents the X Alliance for the majority of customers to provide care through the diversified forms of the club. The "Caring" project of the client club once again extends the rich customer value: providing customers with lower cost (Cost) Convenience, and customers realize zero-distance communication to achieve long-term cooperative partnership. At the same time, X stands for Xi'an Cummins (XCEC), X is interspersed with Xi'an Cummins engine matching Shaanxi auto platform: X3000, X3, X3L, etc. X symbolizes unlimited possibilities, providing customers with a variety of solutions through many information systems. Interoperability realizes zero distance between Xi'an Cummins and customers.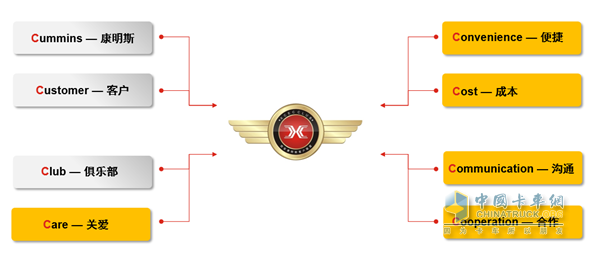 X Alliance logo consists of 4C
As one of the first members of the Xi'an Cummins X Alliance, Wang Haitao, head of Baishan Jiege Logistics, told the China Truck Network reporter: "Jie Ge Logistics is a third-party logistics company specializing in mineral water transportation business. Now it has 106 vehicles. Among them, Shaanxi Auto Cummins has more than half of the vehicles. Because the company is located in the mountainous area, the driving conditions are complex, and the requirements for vehicle performance, especially the powertrain are very high. Shaanxi Auto Cummins has obtained the company's overall performance with fuel economy, high efficiency and stability. The unanimous approval of the staff. Especially in terms of fuel economy, the performance of the Xi'an Cummins engine has to be praised."
"Our company's vehicles equipped with Cummins engines are currently fuelled at about 32 oils per 100 kilometers." Wang Haitao further introduced, "For the years of driving in mountainous areas, the fuel consumption of Xi'an Cummins engines is really good. Shaanxi Auto Cummins is better than me. The other brands purchased before will have to save fuel. After one month, the fuel cost will be saved a lot. And Xikang's service is also in place, the staff is responsible, and our drivers are very worry-free. Good products, naturally have a good reputation. Under the influence of our company, Shaanxi Auto Cummins has gained wide recognition in the region and achieved explosive growth this year."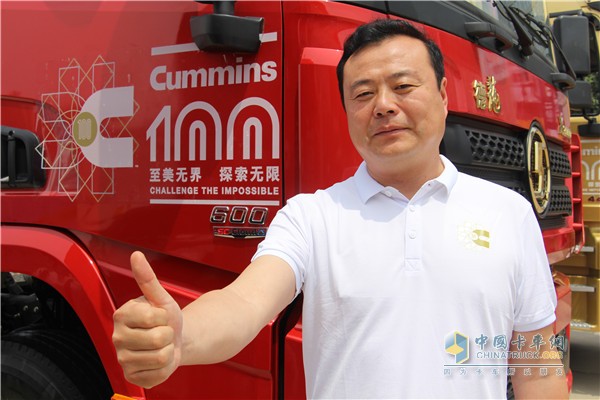 Wang Haitao, head of Baige City Jiege Logistics
Open unlimited power to create a beautiful future. Over the past 100 years, Cummins has provided development momentum for the global transportation industry. Facing the future, Cummins will continue to open up possibilities for the development of the new era. At the new starting point of Cummins' centennial, Xi'an Cummins will continue to focus on the market and customers through the customer club-X Alliance, and integrate new technologies and new ideas to create a new intelligent manufacturing model to drive the future with innovation.
Reading volume: Source: Chinese network of truck: Siri
Hebei Jimeng Highstrength Flang-tubes Group Co.,Ltd is a large manufacturer engaged in producing carbon steel flanges:Q235,20#,ss400,Q345,ss304,ss316 and so on.
standard:jis din gost asme en uni
pressure:5k 10k 16k 20k 30k PN6 PN10 PN16 150# 300# 600# 900#
type:pl so wn sw
seal surface:FF RF RJ M F
We are specializing in the production of welded carbon steel flanges, flat welding flange, carbon steel flanges, Japanese standard flange, flange of products such as loose flange, my company's products are highly trusted by customers.Today with everyone know about the process characteristics of Carbon Steel Flange:

Standard carbon Steel Flange in actual use to show a very important feature, the process commonly used in manufacturing stamping elbow pipe diameter and stamping elbow pipe diameter than any specifications and large Angle is greater than 1.5, is currently the most ideal method of manufacturing large carbon steel pipe.
Carbon steel mainly refers to the mechanical properties depend on the carbon content in steel, and generally do not add a lot of alloy element in steel, sometimes referred to as general carbon steel or carbon steel.
Alloy steel carbon steel flanges, reducer and so on high school low pressure pipe fittings with today's domestic and international first-class production equipment, testing equipment and a variety of specifications of the pipe elbow flange forging heat treatment line of cold forming hot push-pull forging machining various process is complete the company still has a lot of kinds of testing equipment such as NDT chemical analysis and metallographic examination physics experiment technical strength can produce American standard, standard gb standards of various specifications of the Stainless Steel Flange, tee, reducer, etc. Series of products are chemical state power corporation designated as fixed-point collaborative manufacturers.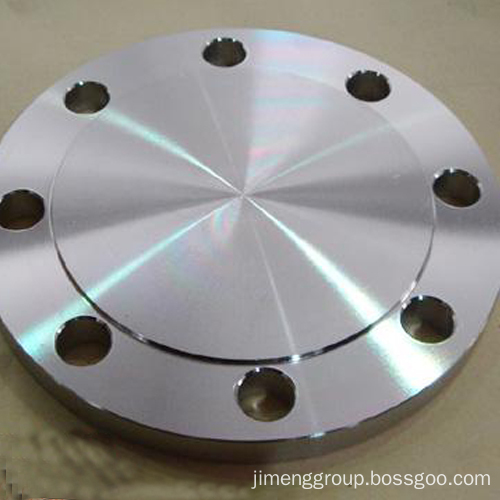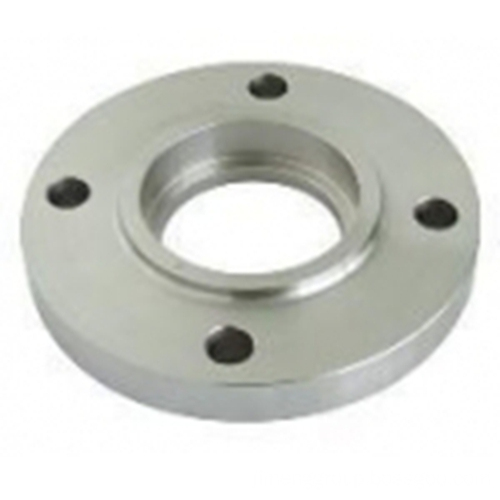 GOST Flange, GOST 12821 Flange, GOST Steel Flange
Hebei Jimeng Highstrength Flange-tubes Group Co.,Ltd. , https://www.jimengflange.com