In the modernization of agriculture, the benefits provided by mechanization to the majority of farmers are numerous. Recently, the reporter learned from Bobai County in Guangxi that the function of the grain dryer allowed the peasant people to be full of praise. Affected by the summer rain, the original rice harvest was affected, but the dryer solved the annoyance for them.
"With this paddy dryer, the rice harvested in 2016 will no longer have to look at God's face. More than 200 tons of rice harvested from our cooperative's 33.35 hectares of land can be fully dried in less than a week. In recent days, Pang Wenbin, director of the Lanbine Agricultural Machinery Cooperative Cooperative in Bobai County, introduced the author with joy.
It is understood that the early harvest of Bobai County began on June 28. Unexpectedly, it was experiencing rainy weather over the past few days. The paddy harvested by some peasants had not been able to dry because of drying and turned black. In response, the county's agricultural department responded urgently by using the existing resources and sites of the agricultural machinery cooperatives and invested more than 500,000 yuan to build five grain drying centers, which are located in Songwang Town, Bobai Town and Longtan Town, respectively. In Wangmao Town and Shaying Town, each grain drying center is equipped with 1 to 2 large-scale grain dryers and combine harvesters to facilitate the villagers around the towns to carry out rice harvesting and rice mechanization drying operations, which is the county's 2016 summer grain The granules are returned to the warehouse to lay a solid foundation.
It is reported that each drying machine operates 24 hours a day, drying 40 tons of rice, about 3 cents per kilogram of rice drying machinery, and artificial drying costs 7 cents per kilogram, only rice mechanical drying can be The county's farmers save more than 400 million yuan in labor costs.
Needle assembly machine is only one kind of needle manufacturing machines. We offer many different automatic needle assembly machines. The main one is hypodermic needle assembly machine. It is used to assemble ready needle cannula, needle hub and needle cap to be a finished needle. This process is fully automatic.
Besides, other needle assembly machines like safety needle assembly machine, blood collection needle assembly machine, Novo pen needle assembly machine etc are also offered.
Technical Parameter:
Name: Fully Automatic Hypodermic Needle Assembly Machine
Operation of worker: 1 operator
Dimension: 7000*3400*1600mm
Capacity: 45000 pieces per hour ( for master )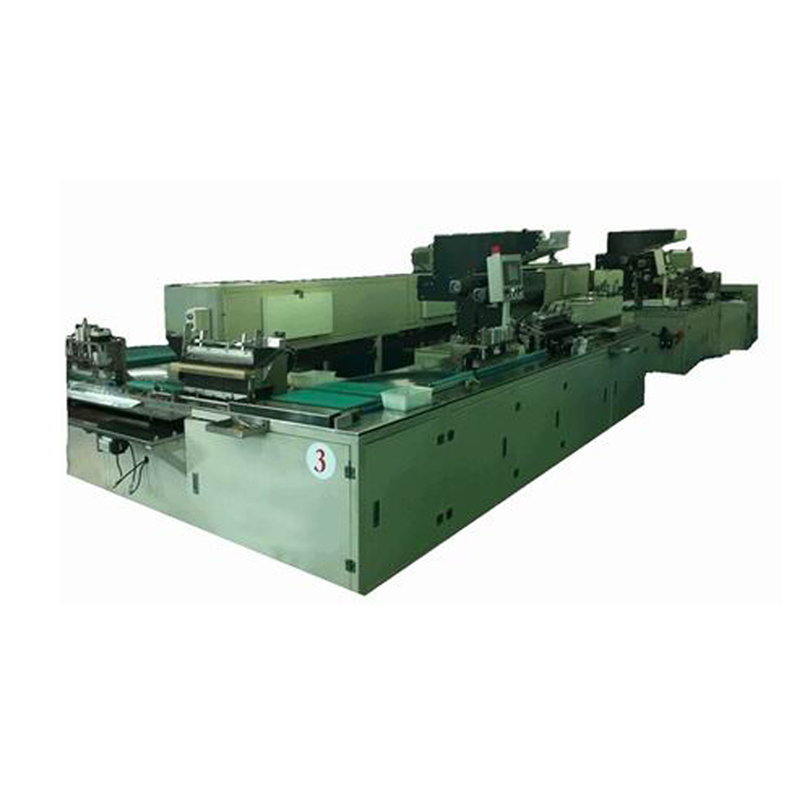 FAQ:
1. Are you a manufacturer?
Yes, we are the professional manufacturer set up in 1992, located at a beautiful town of Zhejiang Province.
2. Can you provide the oversea service?
Yes, after the machines arrive at your factory, we will arrange engineers go to install the machine and train your operators.
3. Can we visit your factory?
Of course. We highly welcome clients come to visit our factory. It will be our great honor to meet you.
4. How can you guarantee the quality?
100% qualified products before the delivery. The clients can inspect the products at our factory.
1 year warranty ( failure caused by machine quality ) from the equipment arrive at the client`s factory. Lifetime maintenance and offer for the spare parts.
Needle Assembly Machine
Needle Assembly Machine,Needle Machine,Syringe Needle Assembly Machine,Syringe Needle Machine
Yuhuan Zhengri Technology Co., Ltd. , http://www.syringemachine.com